UTILIZE CUTTING EDGE PAIN MANAGEMENT TREATMENTS
Here at Total Health And Injury Specialist in Decatur, we specialize in providing our patients with a variety of treatment options, including cold laser therapy, so that we can create a holistic treatment plan to meet your needs. Cold laser therapy is also known as low-level laser therapy, lower-power laser therapy, soft laser biostimulation, and photobiomodulation. Essentially, this form of pain management uses low levels of light to stimulate healing. It is a safe, painless, and non-invasive way to repair tissue and relieve pain and inflammation. Many of the athletes who come to our clinic utilize cold laser therapy to treat minor injuries and sprains so that they can get back out onto the field faster. If you're ready to schedule an appointment, contact us today.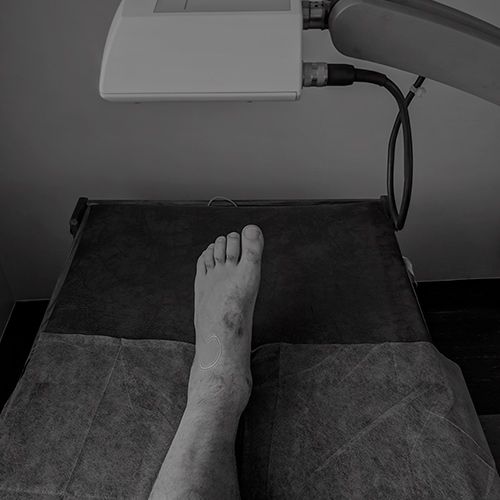 BENEFITS OF COLD LASER THERAPY:
​ Reduce inflammation and swelling
​ Stimulates the body's cells to repair themselves
​ Improve musculoskeletal inflammatory conditions
​ Manage symptoms of larger injuries
​ Reduce pain at a cellular level
COLD LASER THERAPY
Our goal is to help you heal faster, and we're here to support you every step of the way! Our patients live robust lives, and we want you to feel better quickly with the least invasive methods and least possible downtime after treatment, which is why we offer cold laser therapy.
CHOOSE AN INJURY CHIROPRACTOR WITH EXPERIENCE
At Total Health and Injury Specialist in Decatur, we can create a treatment plan to help you recover after an auto accident. Depending on the severity of your injuries, we can also refer you to other medical professionals to make sure you get the care you need.
If you need an auto accident attorney, we have several firms that we work with and can refer you to as well. Know that when you come to Total Health and Injury Specialist, we have your best interest in mind to help you make the fullest recovery possible. Contact us today to schedule an appointment with our injury chiropractor.
CONTACT US TODAY!
Do not fill this form out if you're a solicitor.