SEE WHAT OUR DECATUR CHIROPRACTOR CAN DO FOR YOU.
Degenerative disc disease can cause debilitating back pain and disturb the mechanics of the spine. If you suffer from this condition, you may experience pain when sitting, bending, lifting, or twisting. Some people have pain that worsens when standing while others feel pins and needles or reduced sensation of touch. Others have no symptoms at all beyond the spine losing flexibility. Whatever your symptoms or type of back pain, chiropractic care at Total Health And Injury Specialist in Decatur can help. Our chiropractor is an expert at holistic healing and will not only help reduce pain, but will also work with you to develop healthy habits to keep the pain at bay. Whether you experience chronic pain from degenerative disc disease or are looking for relief from a flair up, we can help. Learn more and contact us today to schedule an appointment.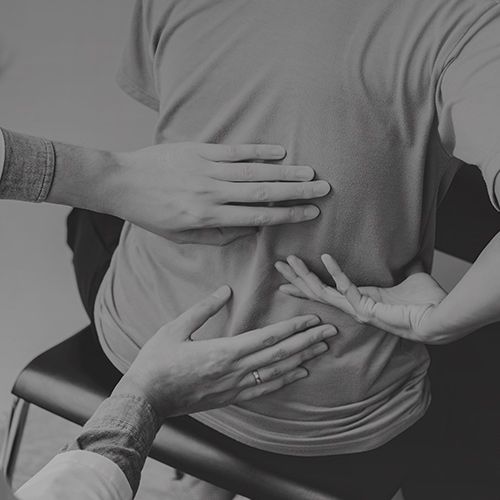 CHIROPRACTIC CARE CAN HELP WITH:
​Joint mobility and mechanics
​Muscle spasms
​Back and neck pain
​Pain caused by inflammation
​Poor posture
​Overall musculoskeletal health
CHIROPRACTIC TREATMENT FOR DEGENERATIVE DISC DISEASE
Chiropractic care can help reduce pain for a variety of musculoskeletal issues, including degenerative disc disease. If you are suffering from back pain, contact Total Health And Injury Specialist in Decatur today.
CHOOSE AN INJURY CHIROPRACTOR WITH EXPERIENCE
At Total Health and Injury Specialist in Decatur, we can create a treatment plan to help you recover after an auto accident. Depending on the severity of your injuries, we can also refer you to other medical professionals to make sure you get the care you need.
If you need an auto accident attorney, we have several firms that we work with and can refer you to as well. Know that when you come to Total Health and Injury Specialist, we have your best interest in mind to help you make the fullest recovery possible. Contact us today to schedule an appointment with our injury chiropractor.
CONTACT US TODAY!
Do not fill this form out if you're a solicitor.