RECOVERING FROM AN AUTO ACCIDENT?
If you've recently been in an auto accident, you know that the pain you feel may not actually be as bad as the pain you feel later on. As your adrenaline levels start to level off, you can feel pain in your neck, shoulders, and back. Whiplash is an incredibly common injury after an auto accident, but there are a variety of issues you could be experiencing. If you're in search of treatment options, an injury chiropractor can help realign your spine to help strained muscles relax and reduce inflammation. At Total Health and Injury Specialist, we provide care specifically tailored to different auto accident injuries to help you make a full recovery. Contact our team in Decatur today to schedule a consultation.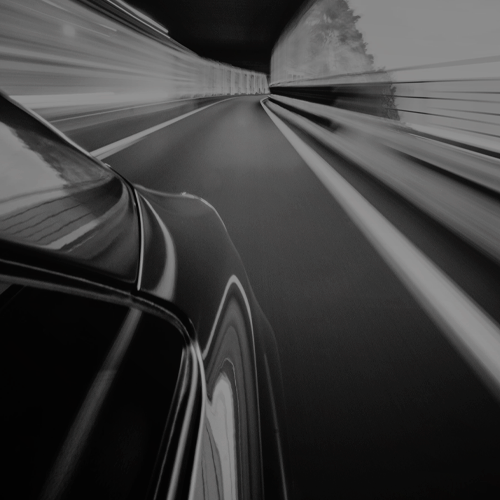 HOW AN INJURY CHIROPRACTOR CAN HELP
If you've sustained various types of injuries after an auto accident, you're probably wondering how a chiropractor can help. Injury chiropractors can treat a variety of issues that stem from a misalignment in the spine that exacerbate other injuries. Auto accident chiropractors specifically know how the impact of a crash can affect the alignment of the spine and other joints, making them the perfect provider to treat your injuries post-accident.
If you've been in an accident and are experiencing pain in your back or neck, do not wait to visit your doctor or chiropractor. Symptoms of whiplash include blurred vision, headaches, shoulder pain, dizziness, reduced range of motion, and pain in your arms. Complications include other back injuries, muscle injuries, ligament injuries, and damage to spinal discs. An auto accident chiropractor can identify the symptoms of whiplash and develop a treatment plan to help you recover as quickly and gently as possible. If you've been in an auto accident, contact Total Health and Injury Specialist today.
AUTO ACCIDENT INJURY CHIROPRACTOR IN DECATUR
MORE ABOUT AUTO ACCIDENT INJURIES
Whiplash is just one of the many injuries you can experience due to an auto accident. Learn more about the symptoms and causes of different types of auto accident injuries. If you believe you're experiencing one of these injuries, contact our office right away to schedule an appointment.

The most common types of injuries that occur during an auto accident are in the neck and the lower back. Rear-end collisions are the most likely to cause whiplash, as the head lurches forward and back violently on impact. This can cause strain and damage to muscles, ligaments, discs, and other connective tissue in the neck, shoulders, and down the back. If the vehicle is struck from the side, your neck can twist quickly due to the car spinning out, which adds to the effects of whiplash.
The severity of the accident does not always determine the severity of the injuries. Some whiplash injuries are minor and people can recover in just a few weeks, while other instances of whiplash can exist for longer periods of time and may be an indication of more serious injuries. Regular visits to an auto accident chiropractor will help determine the extent of your injuries and help you keep track of your condition.

Spinal disc injuries include bulges, herniations, and extrusions. These spinal discs act as shock absorbers in between each vertebrae in your spine. In an auto accident, spinal discs can become damaged and put pressure on surrounding nerves in the spine. When a spinal disc injury occurs, the sufferer often complains of pain radiating from their arms and legs, and may also experience muscle weakness.
This is a serious injury that can affect someone's overall quality of life, and is also an injury that can be sustained even in a low-impact accident. If you've been in an auto accident and are experiencing pain radiating down your arms or legs, you may have an injured spinal disc. Seek medical attention so that a professional can help create a treatment plan for recovery.

While the impact of another vehicle can cause injury on its own, the equipment in your vehicle can also cause injuries. Seat belts that don't sit properly across your lap can cause burns or muscle strain, while sitting too close to an airbag can cause facial trauma, cervical spine injuries, soft tissue injuries, and more.
These injuries contribute to your overall wellness (or lack thereof) and an auto accident chiropractor may be able to suggest treatment options to help you recover.
CHOOSE AN INJURY CHIROPRACTOR WITH EXPERIENCE
At Total Health and Injury Specialist in Decatur, we can create a treatment plan to help you recover after an auto accident. Depending on the severity of your injuries, we can also refer you to other medical professionals to make sure you get the care you need.
If you need an auto accident attorney, we have several firms that we work with and can refer you to as well. Know that when you come to Total Health and Injury Specialist, we have your best interest in mind to help you make the fullest recovery possible. Contact us today to schedule an appointment with our injury chiropractor.
CONTACT US TODAY!
Do not fill this form out if you're a solicitor.