OUR CHIROPRACTOR AND WELLNESS TEAM IS HERE FOR YOU
Are you tired of living in pain? Need help getting back on your feet? Looking for an edge in athletic competition? Total Health & Injury specialist in Decatur is here for you. Not only do we offer chiropractic adjustments, but we have a full range of services and can create a custom plan to meet your needs. Your first visit to our practice will be about getting to know your chiropractor and learning about your treatment options. On our end, we'll learn more about your condition and goals, and help you understand what to expect. Learn more, and if you have any questions about our wellness clinic, contact us!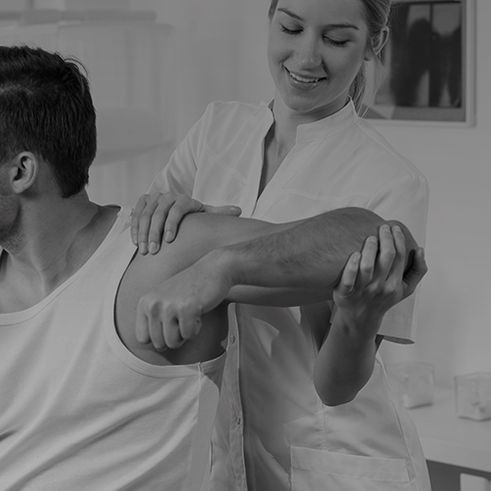 OUR SERVICES INCLUDE:
Chiropractic Care
Cryotherapy
Electrical Stimulation Therapy
Spinal Decompression
And More!
NEW CHIROPRACTIC PATIENTS IN DECATUR
Maybe you've heard about chiropractic care through a friend or did some research online. Maybe you're just tired of living in pain. If going to the chiropractor is a new experience for you, don't worry! We're here to help you shed your pain and get back on your feet. Your first visit to our practice will be about getting to know your chiropractor and a chance for us to get to know you! If you're ready to get started, contact Total Health and Injury Specialist in Decatur today!
NEW CHIROPRACTIC PATIENTS
Chiropractic appointments at our office typically begin with a bit of paperwork, as you no doubt would expect. Your skilled chiropractor will perform a physical examination and take any necessary x­-rays to learn more about the cause of your pain. We'll also discuss your current condition and your goals.
We will take a look at the overall results, and, together, come up with a plan of action specifically for you. We will talk about the type of treatment you will be receiving, any preparation necessary before beginning treatment, and when you can expect to see results. We will also discuss any lifestyle changes that may help you with your goals. As your partner in improving your health, your chiropractor will be with you every step of the way during your treatment.
If you have any further questions or would like to schedule chiropractic care in Decatur, call our practice today!
TOTAL HEALTH & INJURY SPECIALIST - DECATUR WELLNESS CLINIC
If you're looking for a wellness chiropractic clinic, look no further than Total Health & Injury specialist. Our patients come to us for a variety of reasons, including general injury chiropractor, sports chiropractor, and natural healing. 85 percent of Americans will experience neck and back pain at some point in their life, and if you're suffering from pain, give us a call.
CONTACT US TODAY!
Do not fill this form out if you're a solicitor.