LET OUR TEAM HELP YOUR BODY HEAL — NATURALLY
Vertebral subluxation can cause extensive back pain, including lower back pain. Chiropractors refer to any vertebral joint that becomes tight, misaligned, or out of position as a vertebral subluxation complex. When vertebra are subluxated, they can put pressure on nerves and blood vessels, which is what causes you pain. Our Decatur chiropractor can help realign your spine in order to relieve that pain and tension you are experiencing. Along with chiropractic adjustments, our wellness center uses a wide range of therapeutic techniques, including electrical stimulation therapies, cryotherapy, cold laser therapy, and therapeutic exercise to create a unique treatment plan to help you meet your goals. Suffering from vertebral subluxation complex or other back pain? Contact Total Health & Injury Specialist today!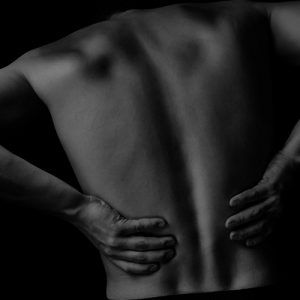 A VERTEBRAL SUBLUXATION CAN BE IDENTIFIED BY ITS FIVE COMPONENTS:
Spinal Kinesiopathology (movement of the bones)
Neuropathophysiology (nerve dysfunction)
Myopathology (muscle changes)
Ankle and Achilles tendon injuries
Histopathology (tissue damage)
Pathophysiology (abnormal growth)
DECATUR CHIROPRACTOR FOR VERTEBRAL SUBLUXATION COMPLEX
DECATUR CHIROPRACTOR
Our wellness center offers a variety of chiropractic treatments and other services to help you achieve your best overall well-being. Chiropractic adjustments are a natural way to relieve pain and support your body's healing process. If you're interested in treating your back pain, contact our chiropractor today.
CONTACT US TODAY!
Do not fill this form out if you're a solicitor.