EXPERIENCE THE BENEFITS OF ELECTRICAL MUSCLE STIMULATION
Electrotherapy is used to relax muscle spasms and is often used to reduce lower back pain. When we utilize electrotherapy at Total Health and Injury Specialist in Decatur, we apply electrodes over the affected area. A current is then transmitted through the electrodes, stimulated tiny contractions, relieving pain. If this sounds intimidating to you, don't worry! Electrical muscle stimulation simply mimics the way your neurons signal muscles to contract. For example, flexing your biceps is a form of muscle contraction. By causing small, repeated muscle contractions, the electrical muscle stimulation brings blood to the area, helping repair muscles. The muscles are also strengthened, helping you recover from injury. Our Decatur chiropractor incorporates EMS into treatment plans when she believes patients could benefit from this type of therapy. If you're looking for pain relief without medication, our Decatur wellness clinic may be for you. Contact us today to schedule an appointment.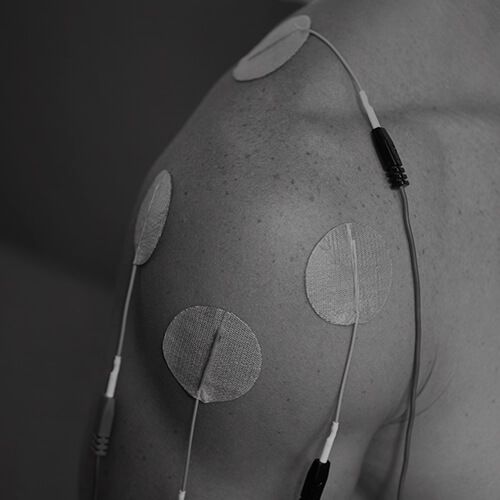 BENEFITS OF ELECTRICAL MUSCLE STIMULATION
Relieve joint pain and swelling
Enhances muscle rehabilitation
Improve movement and flexibility
Reduces stress and discomfort
Improves circulation
ELECTRICAL MUSCLE STIMULATION
TOTAL HEALTH AND INJURY SPECIALIST DECATUR
Our Decatur wellness clinic combines multiple types of treatment modalities to create a unique treatment plan that works for you. Along with electrical muscle stimulation, our chiropractor also provides:
CONTACT US TODAY!
Do not fill this form out if you're a solicitor.